HOLY STEPS OF ROME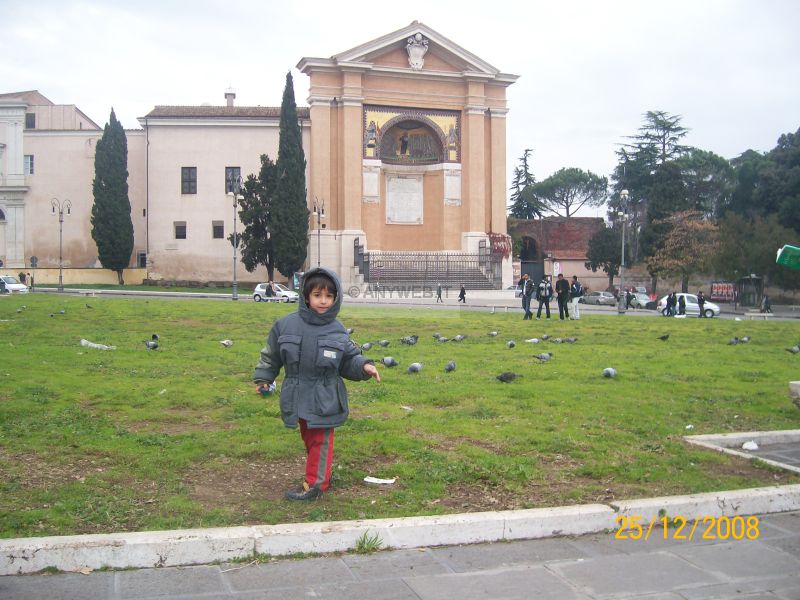 The Holy stairs in Rome is the most famous and visited the Holy stairs, a place of pilgrimage by Catholics, is part of the Pontifical shrine of the Holy steps near the basilica of San Giovanni in Laterano.

La legend, of medieval origin, says that it would be the same stair climb from Jesus, who would have been transported to Rome by St. Helena Empress, mother of Constantine I in 326.

Properly, the building called Holy steps is a building complex built in the late 16th century by Pope Sixtus V as new Patriarch of the Bishop of Rome, replacing the previous, demolished for the new building.
Created by Domenico Fontana in 1589, the building comprises:

the Holy staircase itself, a collection of 28 white marble steps lined by a wooden CAP, flanked by four other flights of stairs, two on his right and on his left;
Chapel of San Lorenzo in Palatio, called Sancta Sanctorum, namely the Pope's private chapel, Bishop of Rome, until the beginning of the fourteenth century;
It is in this chapel which is kept the Lateran Acheiropoieta, the altarpiece of the Holy Mass; the oratorio di San Silvestro in Palatio, which can be accessed from the first flight of stairs on the right;
the Oratory of the Blessed Sacrament to the flank the building Lateran and the Triclinium Leoninum.

source wikipedia

HOLY STEPS OF ROME
Informazioni article by:
REDAZIONE, Pisa